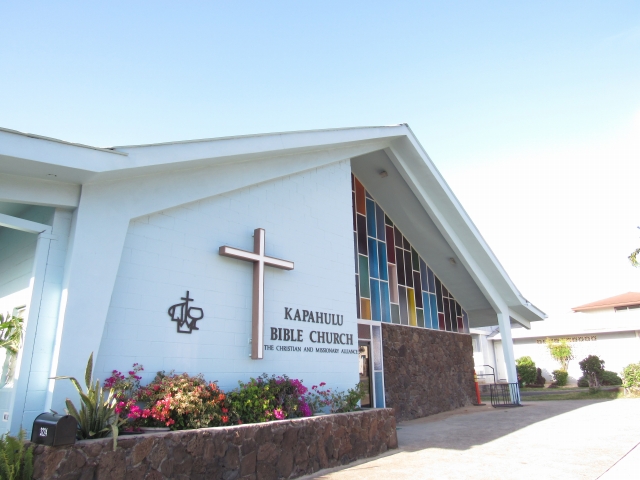 WE ARE SO EXCITED TO HAVE YOU JOIN US!!!
Kapahulu Bible Church is a community of believers who love Jesus and live out His teachings. We strive to grow deeper in our relationship with Christ Jesus as individuals and as one body, and we invite you to join us as we journey in this new life together. It is our passion to help bring new believers to Christ through loving relationships and equip believers to live a fulfilling life in Him.
WHAT TO EXPECT
We gather together every Sunday morning at 9:30am with our service lasting an hour and a half. Our atmosphere is relaxed and the sermon messages are relevant, encouraging and positive.

MUSICAL STYLES
Our 9:30am Service is a blend of traditional and contemporary music. Also on the 1st Sunday of each month we have a Communion Service with a Potluck to follow.
WHAT TO WEAR
Casual and modest. Wear what's comfortable for you.

CHILDREN'S MINISTRY
We have Children's Sunday School during our 9:30am Service (3yrs old - 7th grade) We also have a nursery in our sanctuary for infants- toddlers.

YOUTH MINISTRY
Our Youth Group meets every Saturday evening at 7pm in our Youth room upstairs.

YOUNG ADULT MINISTRY
Connecting with Jesus and one another. For Young Adults and College students to come together for food, fellowship, worship & bible study. Thursday nights at 7pm - 9:30pm at Kapahulu Bible Church, upstairs, room above the Fellowship Hall.
We look forward to meeting you!
Just go towards Diamond Head!