Wednesday, May 22, 2013
Thursday, May 23, 2013
7:00 pm – 9:00 pm
Connecting with Jesus and one another. All College and Young Adults are invited! Dinner ... Read More
Saturday, May 25, 2013
7:00 pm – 10:00 pm
Join us for our High School Youth group. We share the gospel of Jesus Christ after ... Read More
Monday, May 27, 2013
7:00 pm
Come join us as we gather together for 2 hours of continual praise, worship and ... Read More
Tuesday, May 28, 2013
7:00 pm
The Hula Ministry is open to men, women, and college/high school students who desire to worship ... Read More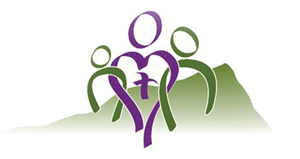 Senior Pastor
Until January, 2002, Jim (yes, you can just call him by his first name) and his wife, Anna, have been bouncing all around the earth, following God's leading for their lives. Originally from the Midwest, they moved with their family to Hong Ko...
view details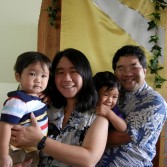 Associate Pastor
Kenric is a homegrown ("local boy") Pastor. He first came to Kapahulu Bible Church as a junior in high school. A couple years later, he left to attend Toccoa Falls College, a school affiliated with the Christian and Missionary Alliance....
view details

Worship Director
"Shout for joy to the Lord all the earth. Worship the Lord with gladness; come before Him with joyful songs!" (Psalm 100:1, 2), and "I can do all things through Christ who strengthens me." (Phil. 4:13) are two of my lifelong Scr...
view details

KBC Secretary Administrator
The Lord brought me back to Hawaii in 2007 to help my sisters care for our mother and KBC required a secretary administrator who loves Jesus and has compassion for people. My skills were a perfect fit for KBC so they hired me and now ...
view details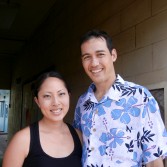 High School/Awakening
Q. How long have you been at KBC? A. 15 years. Q. Reason for serving KBC? A. While I was attending Kalani, God lead me to KBC. At KBC, I found very loving people who are sacrificial and I chose to continue serving with my fami...
view details
Young Adult Pastor
Nick and his wife Melissa moved to Oahu in June 2011 to serve the Lord. They both graduated from Toccoa Falls College in Toccoa, Georgia. Nick is on staff serving the young adults ministry and the high school ministry. Q: How did you come to kno...
view details