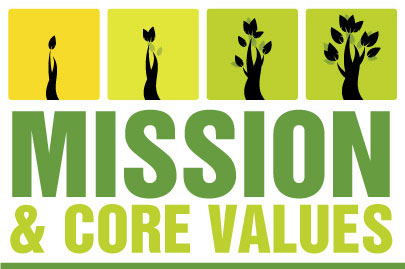 Mission Statement:
To be a family of believers that shines the light of Jesus
into every corner of our

community and our world.



Worship
Demonstrated by loving God with our whole being.

Community
Demonstrated by sharing and serving one another
in loving relationships.

Missional Lifestyle
Demonstrated by living out and proclaiming
the Message of Jesus to people where they are.
Spiritual Formation
Demonstrated by a life-long process
of helping one another become like Jesus.

Prayer
Demonstrated by a commitment to be people of Prayer.
The Word
Demonstrated by presenting the Bible
as the foundation for Christian living.